We confirm the tolerability of products on sensitive skin. This is done by combining a patch test and a short-term application test with intense exposure to the test product. The prerequisite to these tests is a special approval of the ingredients by our safety assessors. Only products with ingredients appropriate for sensitive skin can receive this seal.
The epicutaneous patch test is performed on 30 test subjects with sensitive skin and the application test is performed on 10 test subjects with sensitive skin over a period of one week with intense exposure to the test product. After the tests and assessments have been completed successfully, the product receives our Dermatest® Sensitive skin seal.
Benefits of the "Sensitive skin" seal
Sensitive skin often requires special care and thus special products
Use of the claim "Sensitive skin" / "Tolerated by sensitive skin"
Studies conducted under dermatological control
Skin compatibility on sensitive skin confirmed by an independent, certified test institute
Combination of patch test and short-term application test ensures skin tolerability, especially on sensitive skin, plus special approval of ingredients provides triple assurance of skin compatibility
Transparent communication to end consumers through a testing URL on the seal
What documents you need to provide for the exam
Quantitative INCI or the composition of the product (formulation)
For cosmetic products: the results (TAMC, TYMC) about microbiological quality of the product samples and/or results from the preservation stress test, and if perfumes are contained, we need the corresponding IFRA certificates
Your route to the seal of approval in 4 steps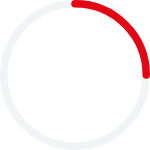 You decide to use a "Sensitive skin" seal in an epicutaneous test and application study and send us the required sample quantities and information.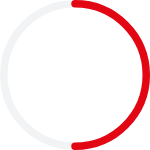 We carry out the jointly planned epicutaneous testing and application study, analyzing the skin of the subjects before and after the application period.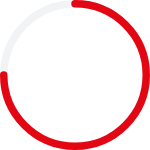 If your product passes the test with us successfully, you will receive the study report on skin compatibility from us at the end of the study.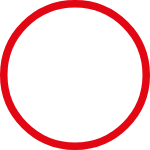 We then send you the Sensitive skin seal and authorization to use the appropriate Dermatest® seal.
Contact us if you have any questions about the Sensitive skin seal
We will get back to you promptly
Companies who trust our seal
Exclusion criteria for the use of the Sensitive Seal are ingredient groups with known allergenic, sensitising and/or irritant potential, e. g.: Allergenic Fragrances, Azo Dyes, certain Preservatives (Formaldehyde Releasers, Parabens, Thiazolinones, Methyldibromo Glutaronitrile), Colophonium (Rosin), Lanolin and derivatives, Propolis, Cetyl Alcohol and derivatives, Cetearyl Alcohol and derivatives, Benzophenone-3, para-Phenyldiamine and derivatives as well as Sodium Lauryl Sulfate.
It takes approximately 4 weeks after sample delivery to test and issue the reports.
No, within 10 years renaming of reports can be done as long as the product composition remains identical.
Our team is at your disposal